Vroom in the night sky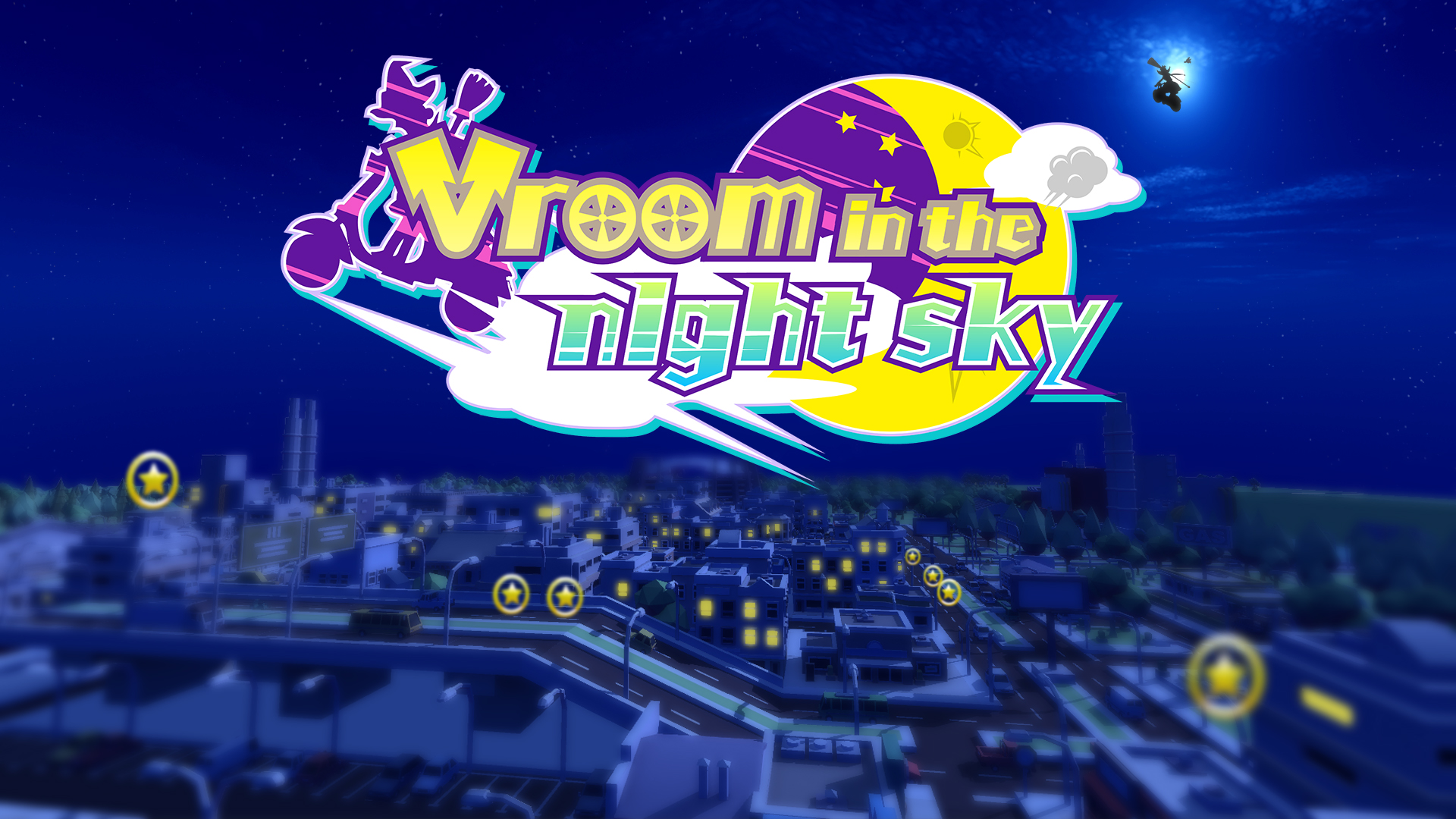 Magical Girls fly in the sky with bike!
Realistic response by HD vibration.
"Vroom in the night sky" is a "Magical Bike Action Game".
The features of this game are Fantastic feeling, Speedy feeling, and Realistic feeling by HD Vibration.
There are various night skies in this world, and it is work of a Magical Girls to collect Stardusts there.
You become a Magical Girl "Luna", ride a Magical Bike, fly around the night sky and collect Stardusts!
The Magical Gate is floating in the night sky.
In order to open the gate, you need to collect the necessary number of Keystars floating in the night sky.
By collecting Keystars faster and entering the gate, you can get more Stardusts.
Product Info
* You can purchase in local currency at the Nintendo E - shop of each region.
* Release in the North American region is scheduled for March.
Price
$ 9.99 / € 8.99
(Please check the e-shop for another currency)
Platform
Nintendo Switch
Category
Magical bike action
Release Date
March 3, 2017(EU)
April 5 ,2017(US)
Official site
http://www.poisoft.co.jp/vroom/
Click here for product information on Japanese version "空飛ぶブンブンバーン" of "Vroom in the night sky"
Movie